COOLAVOKIG POTTERY is located on the N22 (CORK- KILLARNEY ROAD) about 50 Km or 30 miles from CORK CITY and 40 Km or 25 miles from KILLARNEY. The Pottery is 10 km or 6 miles from MACROOM and 5 Km or 3 miles from 
Number of visits to this page
BALLYVOURNEY and the same distance from the village of KILNAMARTRA. 

Please see THE MAP TO COOLAVOKIG POTTERY

We are open from 9 a.m. till 7.30 p.m. each day from October to March and from 8 a.m. to 8 p.m. during the rest of the the year. 
Please phone first if you are coming from a distance to avoid disappointment.
Tel: 026-40172 or 087-9184024
Look for the blue signs with white writing 1.5 kilometers / 1 mile before the larger main sign. Turn in at the blue gate and follow the lane up to the very top where there is ample parking near the Pottery Shop.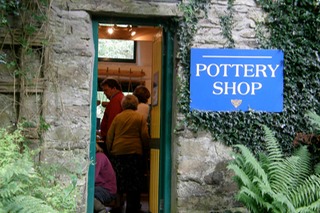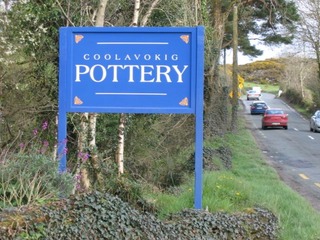 Visitor using Sat Nav may find this useful
normal Grid Ref = W 249 749
10 digit Grid Ref = W 24924 74991
Latitude = 51.92212 (north)
Longitude = -9.09140 (west)
Latitude = 51°55'20" (north)
Longitude = 9°5'29" (west)
Tetrad = W27M