Update August 2023 .The new Macroom bypass opening has resulted in more difficult access to the Pottery shop. The best way to get to us now is by taking the old N22 from Macroom or Ballymakera and not to go on the bypass at all. Use our Eircode P12 Y202 in google maps to make it easier
 We are now open by appointment only and will be very happy to open the shop. Please call us on 087 9184024 or 02640172 to let us know when you would like to visit Updates on Facebook and Instagram
Coolavokig Pottery is located close to Macroom and Ballyvourney on the N22 in West Cork, Ireland.  
EirCode: P12 Y202
At the pottery workshop Robb Bradstock and Meredith Flandreau make high-quality handmade ceramics fired in the oldest wood-fired kiln in Ireland that was constructed in 1977. All the pottery is individually handcrafted and mainly thrown on a potter's wheel. 
 See our photo gallery for more details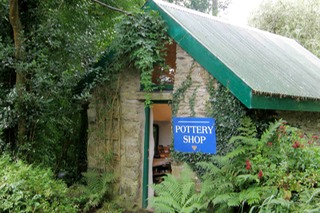 The Pottery shop 
There is a large selection of our pottery available in our retail shop and also several one of a kind sculptural pieces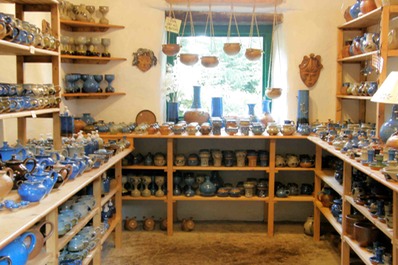 Inside the Pottery shop
The pottery workshop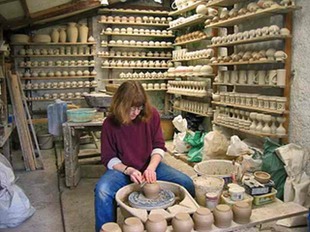 and shop are located about 30 miles/50 Km from Cork on the N22 (Cork to Killarney Road) between Ballyvourney and Macroom.
Visitors are always welcome and the shop is open throughout the    
year from 9 a.m. to 7 p.m. each day.
To avoid disappointment please contact us before coming to the shop if you are making a special trip or want to come outside opening hours. 
026-40172 or 087-9184024  
How to find us             Map to the Pottery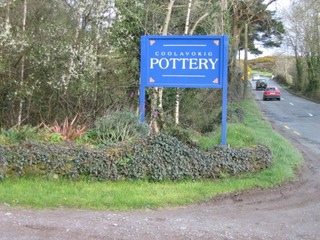 If you would like visit outside our usual opening hours,or are coming from a distance please phone us in advance to avoid disappointment.
Tel: 026-40172 or 087-9184024 
E-mail: robbbradstock 'at' gmail 'dot' com
This website uses cookies to improve your experience. We'll assume you're ok with this, but you can opt-out if you wish.