Coolavokig Pottery is located close to Macroom and Ballyvourney on the N22 in West Cork, Ireland. 
At the pottery workshop Robb Bradstock and Meredith Flandreau make high-quality handmade ceramics fired in the oldest wood-fired kiln in Ireland that was constructed in 1977. All the pottery is individually handcrafted and mainly thrown on a potter's wheel. 
 See our photo gallery for more details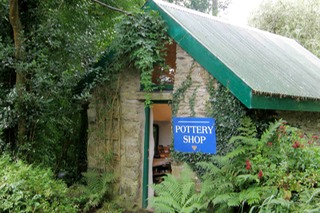 The Pottery shop 
There is a large selection of our pottery available in our retail shop and also several one of a kind sculptural pieces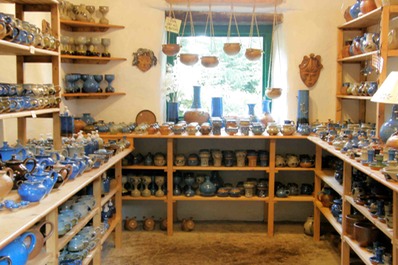 Inside the Pottery shop
The pottery workshop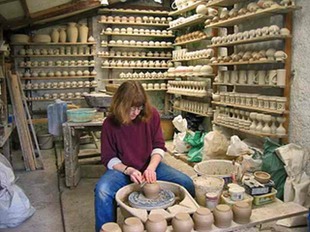 and shop are located about 30 miles/50 Km from Cork on the N22 (Cork to Killarney Road) between Ballyvourney and Macroom.
Visitors are always welcome and the shop is open throughout the    
year from 9 a.m. to 7 p.m. each day from October to March and from 8 a.m. to 8 p.m. during the rest of the the year.
How to find us             Map to the Pottery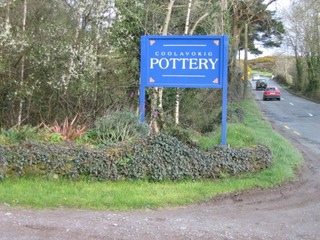 If you would like visit outside our usual opening hours,or are coming from a distance please phone us in advance to avoid disappointment.
Tel: 026-40172 or 087-9184024 
E-mail: info 'at' coolavokigpottery 'dot' com